Welcome to the ultimate guide for the best motivational podcasts you need to listen to this year. As you can see, the scene is growing exponentially, and among the different categories, motivational podcasts have a unique power to inspire positive change in your life.
Every day is a good time to explore some uplifting audio content. Let us begin.
10. How I Built This With Guy Raz
For the entrepreneurially minded, "How I Built This With Guy Raz" is an invaluable resource. This NPR show features interviews with founders, CEOs, and change-makers who recount how they built their businesses from the ground up.
Notable Episodes
Guy Raz delves into the origin stories of some of the world's best-known companies and organizations, offering valuable insights into entrepreneurship.
Airbnb's journey from a failed startup to a hospitality giant
The story of how Canva democratized design
Why It's Inspirational
Listening to the real-life struggles and triumphs of those who have successfully built companies serves as an excellent motivator for aspiring entrepreneurs or anyone looking to scale their businesses.
9. Too Smart for This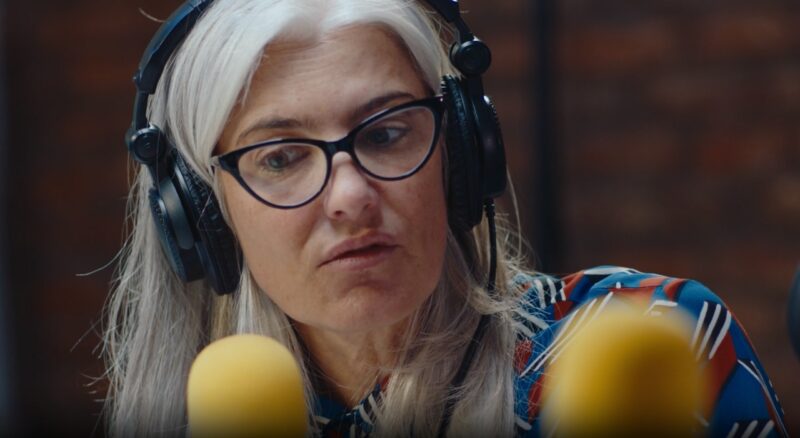 Podcasts are a valuable medium for personal growth and "Too Smart for This" is one such gem that empowers you to be the best version of yourself. With insightful interviews and compelling storytelling, it has become a fan-favorite since its inception.
Content Highlights
The podcast predominantly features interviews with renowned experts in psychology, business, and even spirituality. They deep dive into human behavior, decision-making, and methods to conquer your fears.
Tips for dealing with imposter syndrome
How to make better decisions
Managing stress effectively
Why It's A Must-Listen
The production quality of this podcast is top-notch, but what sets it apart is the practical advice that's applicable in real-life scenarios. The episodes leave you with actionable insights, thereby bridging the gap between knowledge and application.
8. The Science of Success
For those with a rational mind, "The Science of Success" brings data-driven insights to help you achieve your full potential. The podcast doesn't just tell you what to do but also explains the science behind the principles it preaches.
Unique Features
What's remarkable about "The Science of Success" is its commitment to evidence-based methodologies. It combines the latest research from neuroscience and psychology to provide you with strategies for improving your life.
Leveraging cognitive biases to your advantage
The importance of emotional intelligence
How to be more productive using scientific techniques
Who Should Listen
If you're someone who prefers to understand the 'why' behind the 'what,' this podcast is definitely for you. Each episode not only educates but also equips you with science-backed techniques to transform your life.
7. The Happiness Lab
In a world where mental well-being is becoming increasingly important, "The Happiness Lab" offers invaluable perspectives on what it means to be truly happy. It dissects the concept of happiness using scientific studies and real-life examples.
What to Expect
Hosted by Dr. Laurie Santos, a Professor of Psychology at Yale University, it explores various facets of happiness.
The paradox of choice and its impact on our happiness
How social connections contribute to well-being
The science of gratitude
Listener Experience
The podcast doesn't just focus on academic studies but also incorporates engaging storytelling to make the subject matter relatable. Each episode serves as a mini-course in the science of well-being, making it a must-listen for anyone looking to improve their quality of life.
6. Therapy for Black Girls
"Therapy for Black Girls" serves as a mental health resource specifically tailored to the experiences of Black women. Created by Dr. Joy Harden Bradford, a licensed psychologist, this podcast addresses the unique challenges and stigmas surrounding mental health within the community.
Topics Covered
Dr. Bradford tackles a broad spectrum of mental health issues, often inviting guest experts to contribute their insights.
How to cope with racial trauma
Strategies for self-care and wellness
Mental health stigma in Black communities
Why You Should Listen
Whether you're seeking to understand the unique mental health experiences of Black women or are looking for a community that shares your concerns, "Therapy for Black Girls" offers a safe, informative space. It not only educates but also provides actionable steps for improving mental well-being.
5. The Tony Robbins Podcast
When it comes to motivational content, Tony Robbins is a name that stands out. His show, aptly named "The Tony Robbins Podcast," delivers powerful life strategies and business wisdom, often featuring interviews with leaders from various industries.
Core Concepts
Robbins dives deep into various subjects, pulling from his decades of experience in life coaching and motivational speaking.
Peak performance strategies
Investment and financial planning advice
Relationship management and effective communication
Why Tune In
If you're seeking transformative change in your life, whether it's in your relationships, business, or personal goals, this podcast offers the tools to make it happen. Each episode is designed to motivate and equip you with the skills to achieve your ambitions.
4. The Resilience Podcast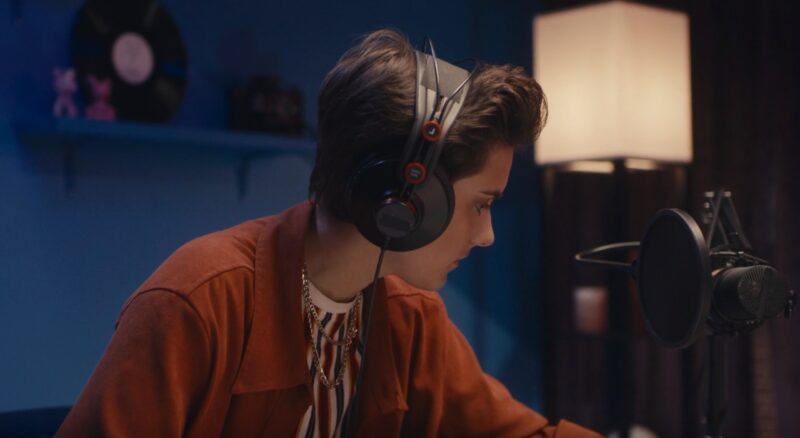 Resilience is a trait everyone can benefit from, especially in challenging times. "The Resilience Podcast" explores how to bounce back from adversity, featuring interviews with individuals who have overcome tremendous obstacles.
What to Expect
The podcast presents a variety of topics related to resilience, from personal stories of triumph to advice from experts in psychology and human behavior.
Building emotional resilience
How to recover from professional setbacks
The psychology behind overcoming challenges
Who Should Listen
If you're going through a tough time or simply want to build your emotional toolkit, "The Resilience Podcast" is worth your time. It offers not just inspiration but also actionable advice for becoming a more resilient individual.
3. Tiny Leaps, Big Changes
"Tiny Leaps, Big Changes" offers a refreshing take on personal development by focusing on the small decisions that lead to big results. Rather than promising quick fixes or magic bullets, it shines a light on the incremental progress that often goes unnoticed.
Key Themes
The podcast covers a wide range of topics from mental health to personal finance, but the overarching theme is the power of small changes.
Developing habits that stick
Incremental progress in personal finance
The compound effect of small decisions on mental health
Why You Should Tune In
This podcast is particularly beneficial for those who are overwhelmed by the sheer magnitude of their goals. By breaking down complex processes into manageable steps, "Tiny Leaps, Big Changes" makes success achievable and less daunting.
2. How to Fail with Elizabeth Day
Failure is a part of life, but not many platforms address it as openly as "How to Fail with Elizabeth Day." It represents a celebration of things that haven't gone right, providing a fresh perspective on what success really means.
What It's All About
The show features candid interviews with a variety of guests—from celebrities to entrepreneurs—who share their personal stories of failure.
Lessons learned from failed relationships
The beauty of professional setbacks
Failing at perfectionism
Who Should Listen
If you're feeling bogged down by setbacks and perceived failures, this podcast is a must-listen. It helps you reframe failure as a stepping stone to success and provides the emotional tools to navigate life's ups and downs.
1. Hidden Brain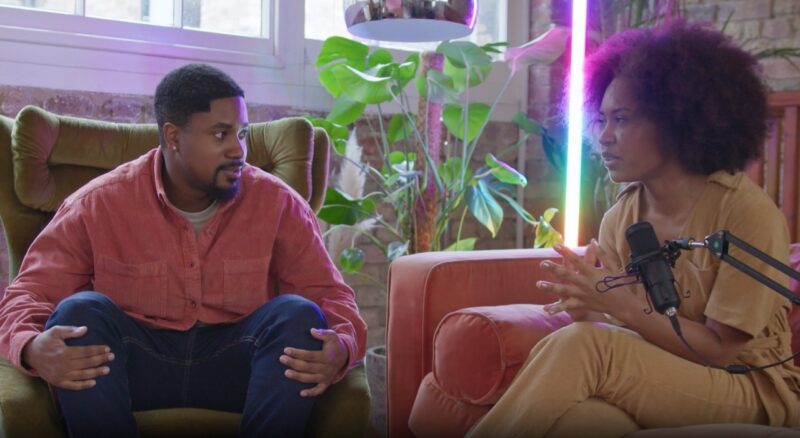 For those fascinated by human behavior and the complexities of the mind, "Hidden Brain" offers a treasure trove of psychological insights. The show uncovers the unconscious patterns that drive human behavior, shedding light on how we make choices.
Content Overview
Hosted by NPR's Shankar Vedantam, the podcast delves into various aspects of human psychology and social science.
The psychology behind moral decisions
Unconscious biases and how they affect our lives
The power of social influence on our behavior
Why It's Worth Your Time
"Hidden Brain" does an excellent job of making scientific research accessible to the average listener. The storytelling is compelling, and the findings often challenge conventional wisdom, provoking deeper thought and introspection.
FAQs
I'm New to Motivational Podcasts. Are These Easy to Understand?
They are curated to offer valuable insights in a very accessible way. Whether you're a seasoned podcast listener or a first-timer in the world of personal development, you'll find content that speaks to you.
Can I Listen to Spotify Podcasts Offline?
Yes, if you have a Spotify Premium account, you can download the episodes to listen offline. This feature is not available with a free Spotify account.
How Can I Stay Updated on New Episodes?
You can "Follow" your preferred podcasts on Spotify to receive notifications for new episodes. Many podcasts also offer newsletter subscriptions and social media updates.
Are Transcripts Available for All Podcasts?
Transcripts may be available depending on the show. Some offer transcripts on their respective websites or as a part of the episode description on Spotify. It's a good idea to check the official website of the podcast for the most accurate information.
The Bottom Line
The transformative power of podcasts lies in their ability to educate, inspire, and motivate, all while fitting seamlessly into our busy lives.
No matter what you look for, boosting your mental well-being, gathering actionable business insights, or simply gain a new perspective on failure and resilience, the most popular podcasts are a wealth of knowledge.